[vc_row][vc_column][vc_column_text]Licona Jewelers designs unique jewelry with the highest level of customer care and concern. These are the qualities that have helped us quickly grow into a very well respected name in the jewelry category, where our designs are making waves. Especially popular has been the unique hand-stitched Baseball Ring, which has won passionate positive feedback from customers.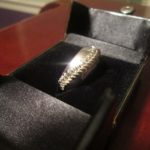 The baseball rings are our most popular item, followed by football rings and Pope John Paul II rings.
Many happy couples have chosen to buy these rings as their wedding bands. We make an effort to establish a simple, honest and rewarding relationship with each customer, building the business one person at a time. So far this has been a wild success – we have moved from a simple blog to attracting over 30,000 views with the help of social media and now with an easy way to order from this website.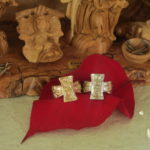 We are a family business with a love affair with jewelry. Founded in 2011.
Check out our Press Release video here.
Have a question or comment? Please email us here at: info@liconajewelers.com
If you are pleased with our products and service, please leave us a review
on our Google + page by clicking here.

[/vc_column_text][/vc_column][/vc_row]